Pakistan Bar Council warns of negative impact of ongoing political rift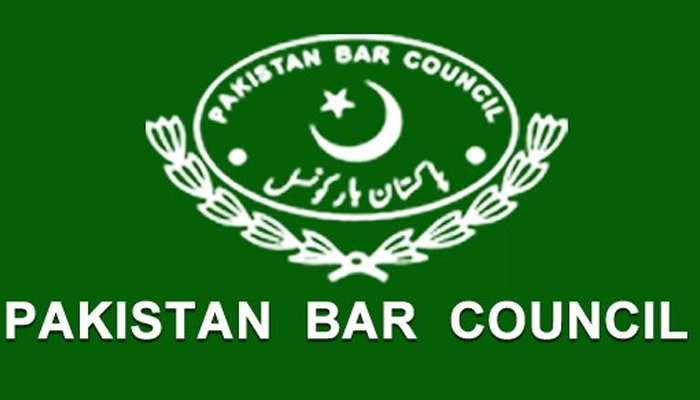 PBC official says democratic irritants can take advantage of the fragile political situation.
Vice-chairman PBC says the undemocratic forces can derail the prevailing democratic setup.
PBC calls upon CJP to take notice to ensure that democratic process of no-confidence motion be completed.
---
ISLAMABAD: The current political crisis in the country due to the no-confidence motion against Prime Minister Imran Khan can pave the way for the non-political forces, the Pakistan Bar Council (PBC) warned, The News reported Saturday.
According to a statement issued in this regard, PBC Vice-Chairman Hafeez-ur-Rehman Chaudhry said that the democratic irritants can take advantage of the fragile political situation and derail the prevailing democratic setup.
Read more: Jahangir Tareen group to support Hamza Shahbaz as CM Punjab, says Ishaq Dar
Expressing apprehension, he said that the novice members of the treasury benches are trying to delay the constitutional process over the no-confidence motion on flimsy pretexts, most likely on the behest of democratic irritants, which could put the country in an irrecoverable situation.
He also called upon the Chief Justice of Pakistan to take notice to ensure that the democratic process of the no-confidence motion, irrespective of its result, be completed in true spirit as provided in the Constitution to ensure the supremacy of the Constitution, rule of law and in the best interests of democracy and country.
Agencies high alert over risks of political rivals' clash
Meanwhile, the intelligence agencies of Pakistan have also proposed a strong strategy to the law enforcement agencies (LEAs) to counter a possible clash between the political rivals on the day of voting on the no-trust motion against Prime Minister Imran Khan, sources said.
Issuing alerts, the agencies have depicted a terrible picture of a potential clash of the ruling PTI and Opposition parties on the decisive day, which could result in wide disruption in the federal capital.
Read more: What will happen if no-confidence motion succeeds against PM Imran Khan?
The people responsible for maintaining peace and order in Islamabad are reportedly working out a counter-strategy against such possibilities of disorder, well-placed sources said responding to a question.
The ruling PTI has called its workers and activists to gather outside the Parliament House on the day of polling on April 3, 2022.
"The other opposition parties including JUI-F have the capacity to gather an even greater number of party activists backed by Ansaar-ul-Islam force, that could create law and order issued," the sources said, suggesting that a solid counter-strategy should be made to avoid the collision.
---
For complete coverage on no-trust motion please visit our page.
(Visited 1 times, 1 visits today)