'Bhool Bhulaiyya 2' is a sequel no one asked for
Kartik Aaryan, Kiara Advani and Tabu-starrer is a mere setup sought to revive post-Covid Bollywood

KARACHI:

A few days back, well-known filmmaker Mukesh Bhatt expressed his concerns about the dwindling box office numbers in Bollywood. "Nobody is making a movie anymore. They are all trading," he had said. What he really meant was that the filmmakers are ensuring returns before even coming up with films. "The generation is changing and if you don't change, you'll be left behind. What's happening in Bollywood right now is that people are making setups, not films. Setups don't work, films work," he had elaborated.
While the irony remains that apart from a few exceptions, all Mukesh films ever offered were raunchy setups guised as films but for argument's sake, the veteran had hit the bull's eye, as far as content is concerned. The best example of this is the rich but aimless Anees Bazmee sequel to the Akshay Kumar and Vidya Balan-starrer Bhool Bhulaiyaa.
Yes, the film did well at the box office, which was Bhatt's primary concern, but the fact that the makers were unable to add or explore the dense and unique wiring of the original cult classic, spoke volumes about how it was a business decision that couldn't take you beyond similar characters, and more importantly; just a setup.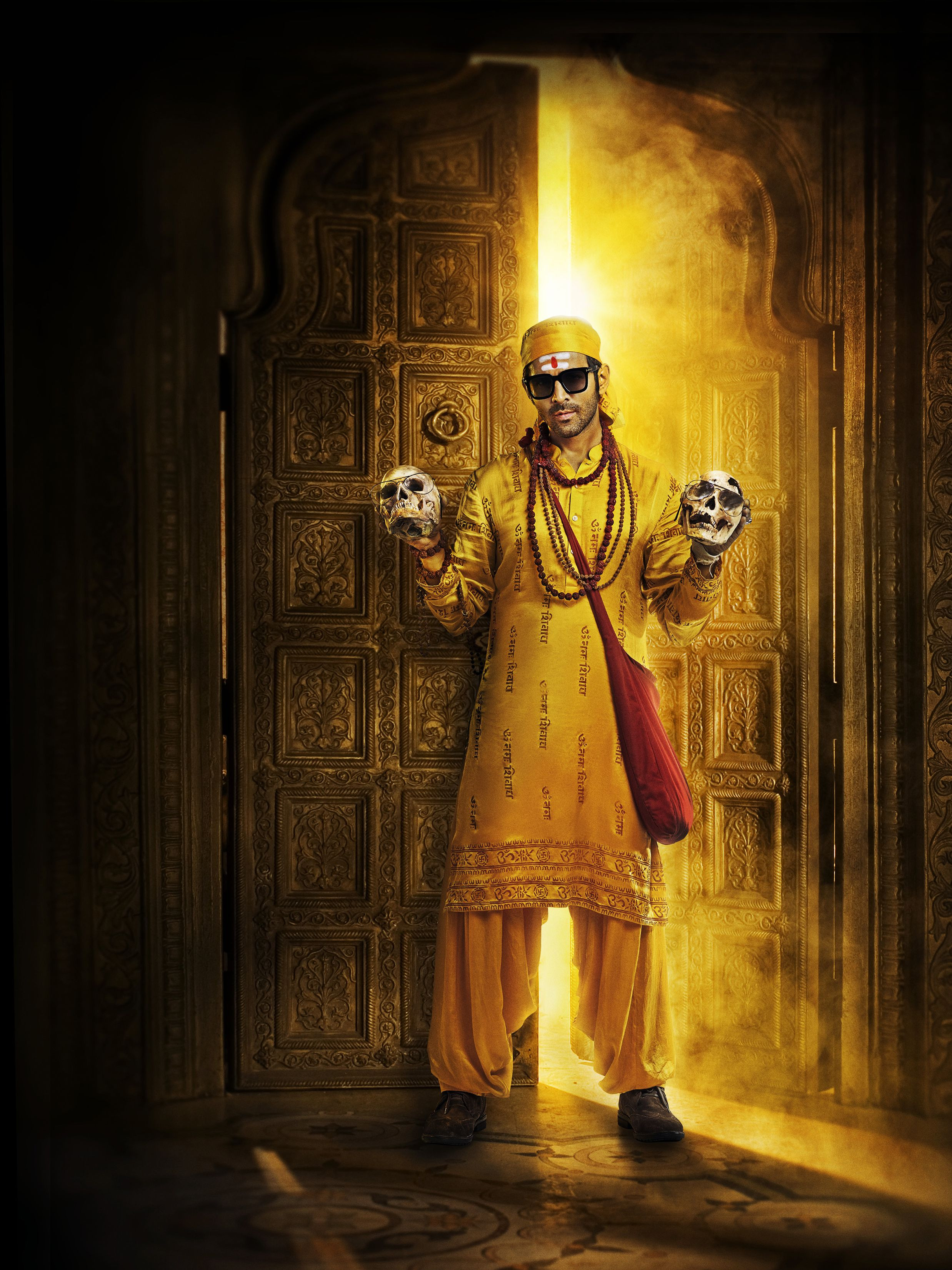 Before we go further and explore why Bhool Bhulaiyaa 2 is a sequel no one asked for, we must know the director of the original film didn't think there was room for a sequel. "The director had said he did whatever he could in the first film and didn't think the ending left room for a sequel and clarified that he has no issues if someone else makes one," Mid-day had reported.
And so, Bollywood's comedy king Anees Bazmi was roped in to helm a sequel with new characters, new actors, new haveli, and the ghost of the good old Manjulika being the only common thread. 
If you are a die-hard fan of the first like me, and you haven't watched the sequel, you'd know by now that the film offers a similar set-up, but with a forced love story and tropes that are just hammered. Unlike the original, the film doesn't take its time to establish the haveli, all you see is an exorcism ritual, at the end of which Manjulika is locked in a room on the top floor with a holy trident. The haveli is owned by a well-known Thakur of Rajashthan. All this is established in a quick montage, fast enough to rub it in your face that this will eventually be a horror film, which wasn't the case with the original, and was perhaps its greatest strength.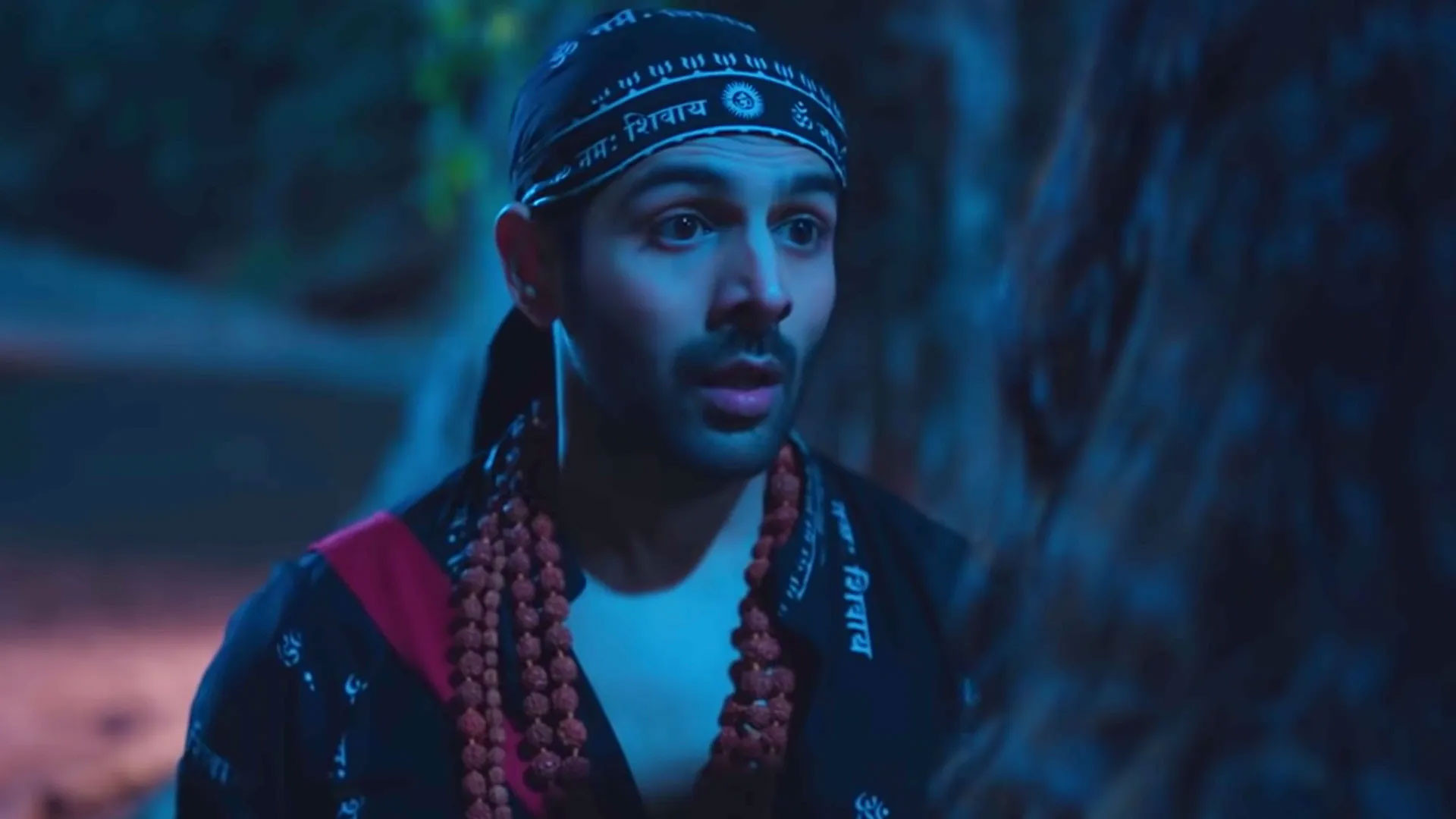 The next sequence sees Ruhaan Randhava (Kartik Aryan) fall for Reet Thakur (Kiara Advani), who is on her way home to get married to Uday Thakur, after she forgets her bag in Ruhaan's cable car. Bollywood does its thing and within minutes he has convinced the daughter of a Thakur to come out of her monotonous life and attend the town's famous music festival. Of course, the festival is a textbook excuse for a Bazmee dance number, which is equally forgettable and then the mother of turning points is revealed when the bus they were supposed to get on, lands in an accident with no survivors. 
What's more? Reet calls her sister from a public phone, but her sister can't hear her so she ends up revealing in cross-talk, that now that Reet has died in a bus accident, she can easily marry Uday, who she has always loved. Saddened and confused, Reet decides to fake her death and seek Ruhaan's help and the rest is just a hard attempt at being hilarious and spooky at the same time, while the film mostly struggles to achieve either, despite phenomenal performances by both Tabu and Aryan.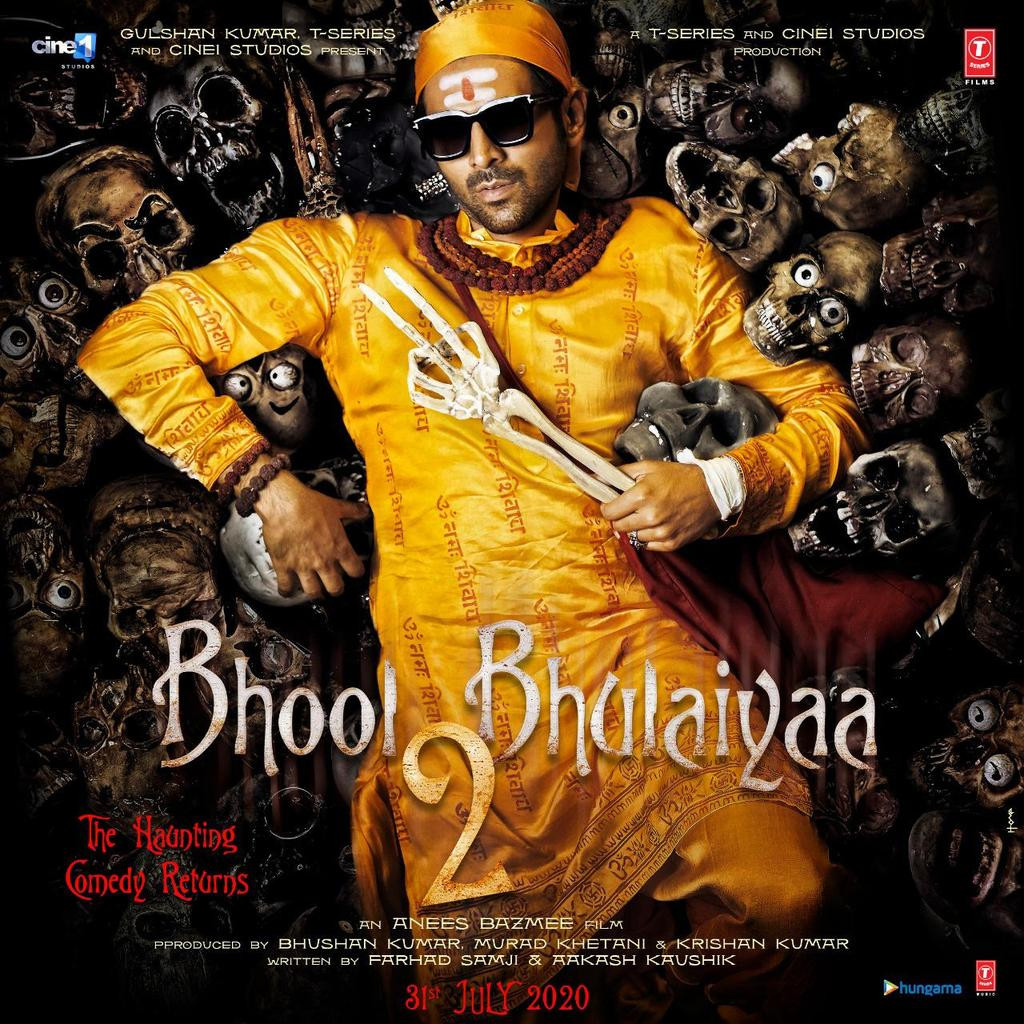 Coming back to the original Bhool Bhulaiyaa, the question of whether it's a horror film or comedy has spooked me and I finally came to the conclusion that it is neither and any attempt to steer it in a particular director will spoil its charm. Especially since it is also not one of those horror comedies, where all the comedy is born out of horror. At best, the Priyadarshan film can be classified as a mystery thriller in which humour is treated like it is improvised, not even situational per se, which is why laughter comes naturally throughout the film.
For example, there were moments in the film that had no witty comebacks but just the way the characters looked at each other or charged toward each other; almost made it seem like the film was designed to use superstition as a tool of exploiting characters by violating their space, both physically and emotionally. This trope also added layers to the simple yet hitting debate the film managed to initiate about parapsychology and the Eastern belief system at large.
And all you needed was a spectacular performer like Akshay Kumar, who is very Punjabi and local-at-heart with enough borrowed suaveness to play a parapsychologist hired to poke all the characters as part of his investigation. The investigation was key here because the original had a clear plot, where all the humour and haunting served no more purpose than garnishing over the process of figuring out who is possessed.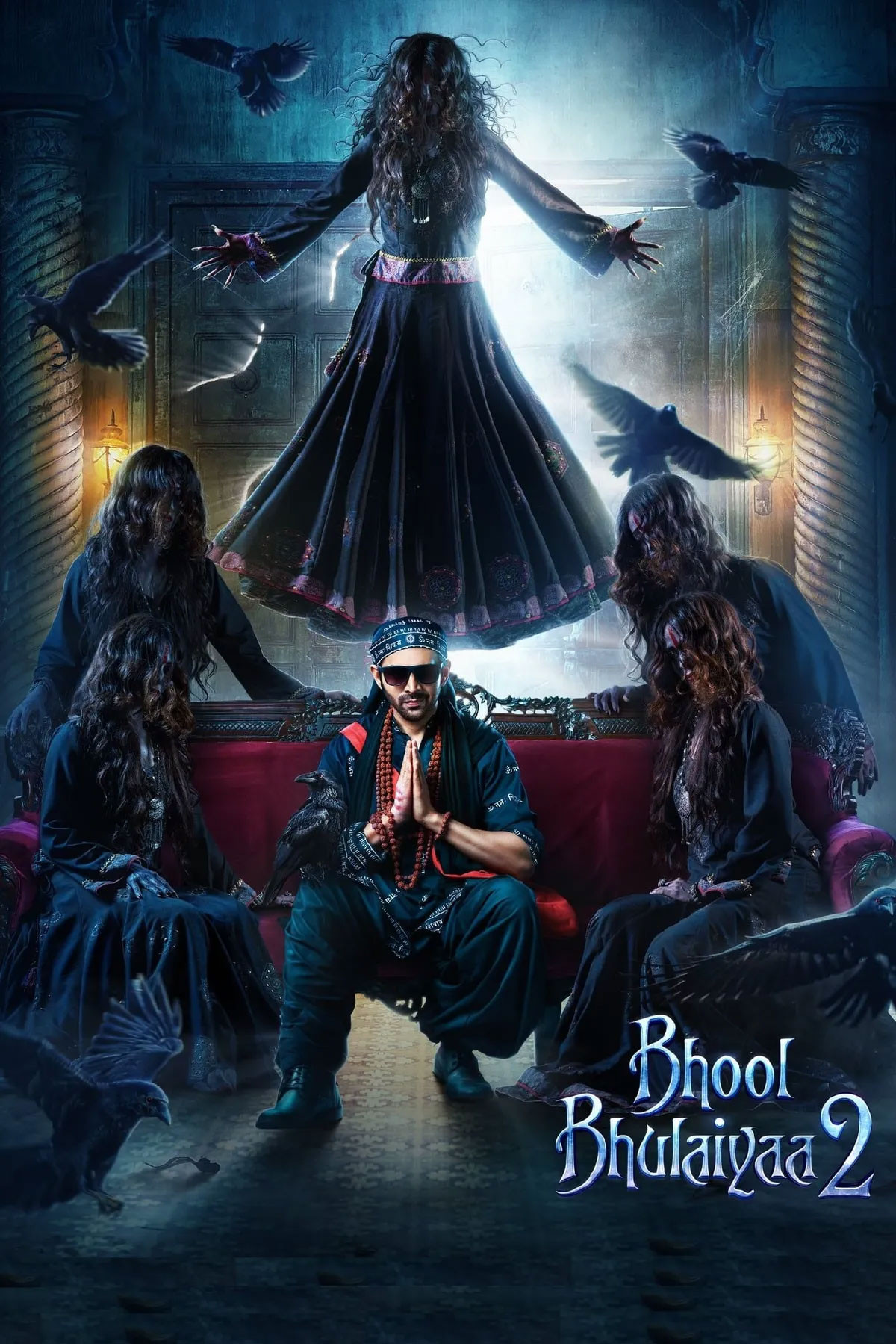 None of this is there in the sequel. In fact, the little semblance of the plot is eventually lost between a love story and a ghost story, both of which are so randomly generated that you start begging for something to anchor yourself to. One sub-plot after the other is thrown at you. Yes, the performances, especially the dance number by Aryan and occasional moments by Tabu are good enough to get you glued, till a sort of climax throws itself at you quite anti-climatically.
In a nutshell, the predecessor was a ghost hunt but the sequel is about the ghost itself, which is why it fails to lure you in. A Bhool Bhulaiyyan sequel with zero depth to the ghost hunter is a sequel no one asked for, a sequel Priyadarshan didn't want to make, a sequel that is a mere setup and a trade deal for the post-Covid CPR of Bollywood.
RATING: 2 stars
Have something to add to the story? Share it in the comments below. 
(Visited 6 times, 1 visits today)